Stainless steel castings
Carbon Steel Castings
Copper alloy castings
Aluminum Castings
Contact Us
| | |
| --- | --- |
| Tel: | +86-312-2152661 |
| Fax: | +86-312-2152661 |
| E-mail: | Yewu@bdcanglong.com |
| Address: | Baoding city South District Wuyao town Beigoutou. |
| | |
Hall valve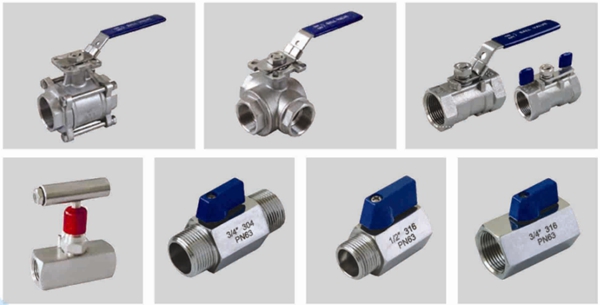 ● stainless steel castings have been widely used in atomic energy, ocean development, and petrochemical and other industrial sectors.
● Chemical Composition
grade

Chemical composition

C

Si

Mn

P≤

S≤

Cr

Ni

Mo

Others

304/ 0Cr18Ni9

≤0.08

≤1.00

≤2.00

0.045

0.030

18.0-20.0

8.0-11

—

N≤0.10

316

≤0.08

≤1.00

≤2.00

0.045

0.030

16.0-18.0

10.0-14.0

2.00-3.00

—

SCS13

≤0.08

≤2.00

≤2.00

0.040

0.040

18.00-21.00

8.0-11.0

—

—

17-4PH

0.07

1

1

0.01

0.03

15.5-17.5

3.0-5.0

Nb 0.15-0.4
● Mechanical properties
material designation

Mechanical properties

σb≥

σ0.2≥

δ≥

HB≥

11-6-6

785

380

5

185

ZQSn10-1

310

170

2

885
Stainless steel ball valve is mainly used for cutting off, distribution, and changing the flow direction of medium, to keep the valve open or occlusion by rotary valve chain. The switch of the Ball valve is light, with small volume, the caliber can be made bigger, sealed and reliable, Simple structure, convenient for maintenance, Sealing surface and the spherical are often in the closed state, not easily be erosion by the medium, is widely used in various fields.
Application characteristics:
1.Fluid resistance is small, its resistance coefficient is equal with section of same length;
2.Simple structure, small volume, light weight;
3.Compact and reliable, the sealing surface materials is widely used of plastic at present, good sealing, have been widely used in the vacuum system;
4.Convenient operation, both opening and closing is fast, it just need to rotate 90 °from open to close, convenient for the romote control;
5.Easy maintenance, simple structure of Ball valve, Sealing rings are generally activities, more convenient for remove and replacement ;
6.When full open or full close, the sealing surface of Sphere and valve seat is isolated with the medium, when medium goes through, it won't cause the valve sealing surface erosion.
7.Wide range of application, Size from small to several millimeters to several meters, can be applied from high vacuum to high pressure. Ball valve has been widely used in petroleum, chemical, power, papermaking, atomic energy, aviation, rockets and other departments, as well as People's Daily life.